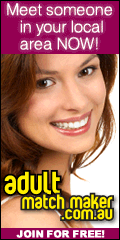 Are you getting ready for the most exciting day of your life? Getting the perfect pictures will be an integral part of the experience, providing you with sweet memories to go over again and again.

Choosing the right wedding photographer is the key to getting the perfect pictures. How can you make sure that the professional you pick understands all of your requirements and desires? Getting some important information from potential wedding photographers will help you make up your mind about the selection.
The Cost
How will the cost of your wedding photos be calculated? Is the wedding photographer willing to travel to a particular location? The cost of getting to your wedding venue could have some impact on the final figure, which is why you need to discuss this aspect of the collaboration in advance.

Make sure there are no hidden costs and unexpected surprises. The best wedding photographers will give you a detailed estimate that covers all aspects of working together. Make sure that you are getting all of this information in advance so that you can choose in accordance to your wedding budget.

The Approach to Photography

Each photographer has a particular style that is evident once you go through the portfolio. As a bride, you have a particular idea about your wedding photo style. You simply need to find the professional that will be capable of executing the idea.

Keep relatives out of the selection process! Everybody has a particular idea and a personal sense of aesthetics that could be quite different from what you are looking forward to. Go through wedding photography portfolios with your significant other and make the final decision without relying on input from relatives and friends.

Once you make up your mind, talk to the shortlisted photographers about it. Professionals in the field should understand your concept right from the start and give you suggestions that will result in an even more spectacular photo session. Getting some information about the pros and the cons of the photography style that you are interested in can also shed some light on the best possibility.

How Many Photos will You Get?

Reputable wedding photographers will give you a photo number estimate right from the start.

The number of photos that will be included in the album and the number of hours that the professional will dedicate to photographing your wedding are both important for figuring out whether this is the person to work with. You want all aspects of the wedding to be captured and the more you get from the interactions with the wedding photographer, the happier you will be with the outcome.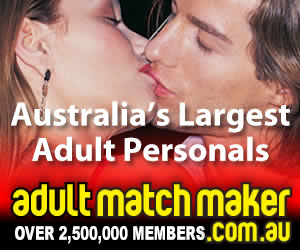 Adult Matchmaker Australia
Personalisation

Are the wedding photographers you are interested in working with giving you any personalisation possibilities? Are you going to get suggestions about the selection of the best wedding album style?

Some photographers will take the service to the next level. They will create special, unique products solely for your wedding. Photo thank-you cards for all of the guests are just one such example. Talk to the photographer if you have interest in getting unique photo souvenirs and discuss the possibilities in advance.

Author:

Richard Galloway is an award-winning professional photographer and considered one of the best reportage wedding photographers in Surrey. Creating "story-telling" photographs since 2007, he specialises in documentary (reportage) wedding photography.

Visit: http://www.gallowayphotography.uk.com/
More Related Articles From This Website...
Trackback URL for this post:
http://www.photopersonals.com.au/blog/choosing-the-right-wedding-photographer/168/trackback/
Sasha is available for…
Bucks nights.
Birthdays.
Farewells.
Pub shows.
Her shows include…
X-rated stripshows.
Full strip, all nude.
Strip to g-string.
Strip to pants and bra.
Double acts.
Lesbian shows.
If your having a party and you would like to book Sasha for a show in Sydney… call (0414) 298 386.

Strippergrams : Sydney Australia
More Related Articles From This Website...

A young man goes into a drug store.He asks for a box of condoms. The pharmacist explains to him that the condoms come in packs of 3, 9 or 12 and asks which the young man what size packet he wants. "Well," he said, "I've been seeing this girl for a while and she's really hot. I want the condoms because....
Before you can even get to first base with your new found lust object you have to negotiate the difficult and nerve wracking chat-up process. Study these common chat-up blunders and make sure you don't make a mistake that will kill your chance of success, before you get to first base with with the opposite sex: 1.....
Trackback URL for this post:
http://www.photopersonals.com.au/blog/strippergrams-sydney-australia-sasha/167/trackback/

Click here to visit Adult Matchmaker's Aussie website
If you want to succeed with internet dating, an online romantic interest should be seen as a potential dating partner. Once it is established that there is a potential for a relationship, you and your online lover should try communicating on the phone and then meet in person. Because of its physical limitations, internet relationships are considered 'incomplete' or seen as a transition to real-life dating.
While it may be argued whether or not humans can experience the wholeness of another individual through a screen and keyboard, a person who meets potential dates online must be prepared to meet them offline as well. Keep in mind that people online tend to experiment with their identities - something that is not always intentional. Often, people feel satisfied by an internet relationship not because this relationship is really successful, but because their subconscious inclinations and fantasies are temporarily satisfied.
That's why once these relationships move into the offline world, some of them are destined to crumble. They realize that they cannot physically live the online fantasy they have created. Also, the image of the 'perfect partner' is often projected in the internet, and your expectations aren't met when you meet the person face-to-face.
The solution to these raised expectations is to keep your online interactions grounded in real life. Yes, fantasies can be healthy, but not when you expect them to completely translate into your real life. People are naturally imperfect, so there's no reason for you to expect Hollywood endings and celebrity looks from your online partner.
Tips for Your First Offline Meeting
Meeting your online partner in person for the first time can be nerve-wracking and confusing. You usually worry if they're up to your expectations or if you're up to theirs. Sometimes you also worry if your partner will show up at all. Whatever concerns you may have, make sure that you stay relaxed throughout the process and that you don't worry too much.
Here are some tips that can help you feel more comfortable with the Online-to-Offline transition of your relationship:
Have a phone conversation first before meeting.
This phone conversation can take place anytime during your online relationship. If you think it'll make you feel more at ease, you can call your online lover a few hours or so before the meeting takes place. You can let him or her know what you're wearing, how you can be easily identified, etc. When you hear your lover's voice on the phone, seeing and hearing them in person won't come as a big shock to you. Meet in a neutral place.
Asking your online lover to pick you up at home is a no-no for your first offline meeting. It's best to meet in a casual public place that will allow you to talk and get used to each other's company. Meeting your online lover in his or her apartment or workplace can also be stressful, so make sure that you meet in an area that neither of you consider as your 'turf'.
If you haven't exchanged photos yet, now would be a good time
Seeing each other's recent photographs will help you identify each other in a crowd more easily. Nothing is creepier than a guy walking around the park asking a random woman if she's the one he's looking to meet. Looking at your online lover's photo also helps you become more realistic in terms of your expectations. Make sure that you are comfortable about your meeting arrangements You shouldn't make a commitment to meet in a time and place that you're not comfortable with. Don't let yourself be forced into making arrangements that you don't like. Think of what's convenient and comfortable for you, and try to find a schedule that you both agree with. This will definitely help your mood when you meet, and you won't feel as tense.
Also, being forced into something is not a great way to start a relationship. Keep things casualTry not to talk about traumatizing relationships or childhood memories on your first meeting. Also, don't feel pressured into having sex on your first date. The first meeting of online lovers is usually for the sake of familiarization. You have to get to know each other first and to be comfortable with each other's company.
If you take these tips to heart and keep them in mind before your first meeting – you'll definitely be on the right track. Your first offline meeting should be a fun, relaxing experience – you deserve nothing less than a great time!

Visit Adult Match Maker
If your an Aussie from down here in Australia… a great Oz dating site to check-out is Adult Matchmaker. A link to there website is located directly below this video, and thanks for watching.
More Related Articles From This Website...

RedHotPie is an Australian dating site which is established to serve the interests of a single and at least 18 years old Australian. But, persons in a relationship can also take part of the dating site if they are interested. This is more than true when aside from both the couple being willing to share their relationship, another person is....
Intellidating is the way to go... Speed dating and clubbing just don't seem to fill the void for many lonely hearts any more. "Intellidating" is being acclaimed as the hot new way to romance. Debating societies, art classes and poetry readings -- all are thriving as dating turns cerebral. The trend has been spotted by a wide range of social commentators and....
If you're single and you're willing to try out new avenues to dating then you should try out online dating. It's definitely fun, less expensive and easier than dating the regular way. You're also able to meet more people since the Internet lets you talk to people from all over the world! With online dating, there's....
Warning :Adult Friendfinder is strictly for Adults only. The content of this website is intended for consenting Adults who wish to meet people for friendship, casual nights out, one night stands, sex and marriage. Adult Friendfinder is one of the largest Adult Sex Personals websites in Australia with hundreds of thousands of satisfied members in there huge database. Membership to....
Click here to visit Adult Matchmaker's Aussie website A lot of people try their luck at online dating – and it's no surprise why. Online romances have great benefits, and this-is-why online matchmaking sites are growing daily. There may still be some skeptics out there who don't believe that online dating can actually work, but there are already many thousands of internet....
Join Adult Match Maker For Free Instantly : Sex Personals websites in Australia have become the single most sort after way of people meeting each other for casual or permanent relationships. The largest Adult Sex Personals online dating website in Australia to-day is Adult Match Maker. Membership is free and allows you to access there huge database of over 600,000....
Trackback URL for this post:
http://www.photopersonals.com.au/blog/face-to-face-meetings-adult-matchmaker/166/trackback/
---